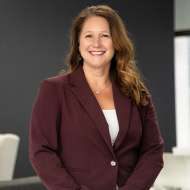 This user account status is Approved
This user has not added any information to their profile yet.
Nicole Neal is 25-year human resources professional who has focused her career on helping organizations create intentional cultures. Working with a variety of companies spanning from fast-growing technology firms to large global organizations Nicole has shared her passion for helping employees through change while focusing on the employee experience. She is currently the Vice President of Employee Xperience at One10 where she leads a team of human resources professionals tasked with fulfilling One10's mission of creating an employee-centric workplace.