Rewarding You
Giving and receiving made easy.
While life has become more complicated, saying "thank you" or "congratulations" shouldn't be. With One10's Rewarding You platform, you can give your team members or channel partners something they will truly appreciate … the gift of choice. With over one million redemption options, your participants can experience the joy of receiving reward gifts from a convenient, user-friendly online catalog.
Millions of reward options … from something to wear to someplace special to wear it.
Name brand merchandise — Products are sourced locally and shipped the next day. Participants will love the wide array of options, including electronics, major appliances, jewelry, sunglasses, apparel and luggage.  
Gift cards — Gift cards offer more personal choice and flexibility. Participants can choose from gift card categories such as entertainment, gaming, food/drink, home/personal services, dining, retail, and spa/wellness.
Charitable donations — If your participants wish to substitute their reward for a monetary contribution to a local or worldwide charity, they will find it on the platform. Many organizations are represented that address societal and global issues such as, education, human rights/services, hunger and disaster relief, children's charities, grass-root environmental causes, the arts and medical research.
Experiences and event tickets — Reward participants with tickets to a sports, music, comedy, theater event! A front-row seat to a concert, musical or sporting event is sure to be an unforgettable experience. 
Vacations and travel — Perhaps you really want to give your participants a once-in-a-lifetime trip that they can redeem next year. A four-night getaway to St. Andrews Golf Course in Scotland? Explore the Hawaiian Islands on a Norwegian cruise ship? What about a five-night vacation to the Amalfi Coast? Our travel packages include other destinations that can spark the imagination of your participants.
With 24/7 customer support, you can be sure your participants will be well cared for. Our rewards catalog includes full-order tracking and reporting. And immediate gratification is ensured with 98% of rewards received within three days!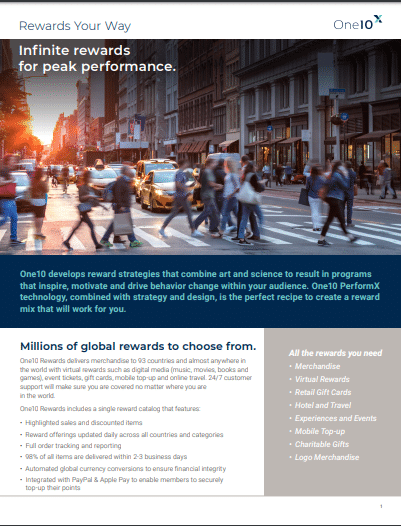 Infinite rewards for peak performance.
Travel rewards currently not an option? Not to worry.
The sky's the limit with alternative reward choices to show your appreciation for your top performers.
One10 has a program comprised of a reward that will make your top performers feel valued, provide a lasting symbol of accomplishment and drive loyalty to your brand and organization.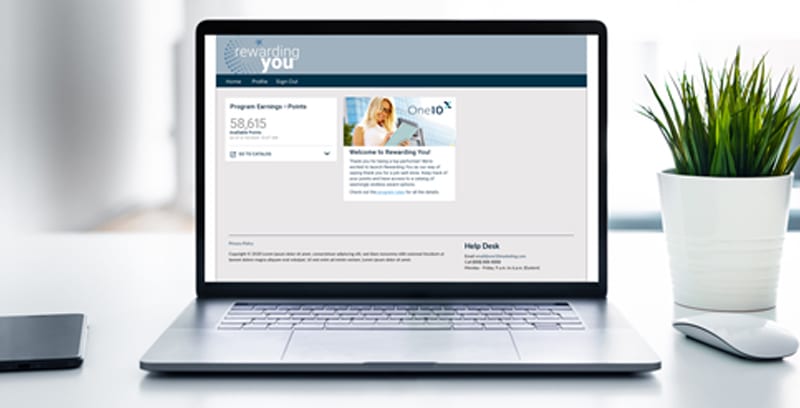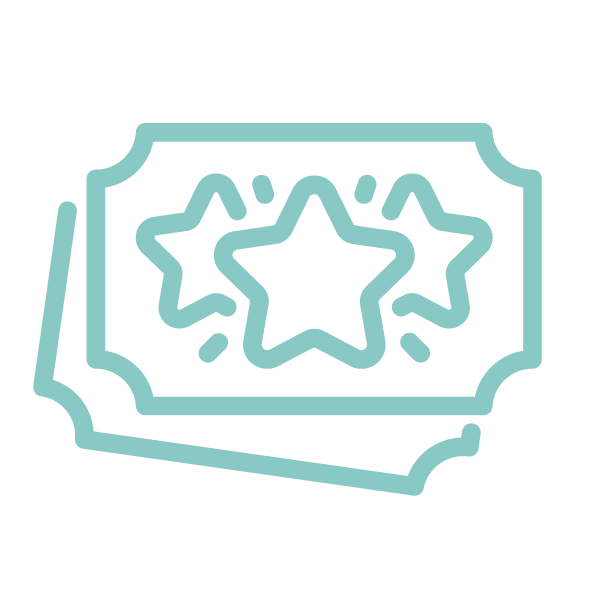 1. Winners are awarded points in lieu of their travel reward 
2. Motivational communications convey the reward and redemption instructions with a simple website link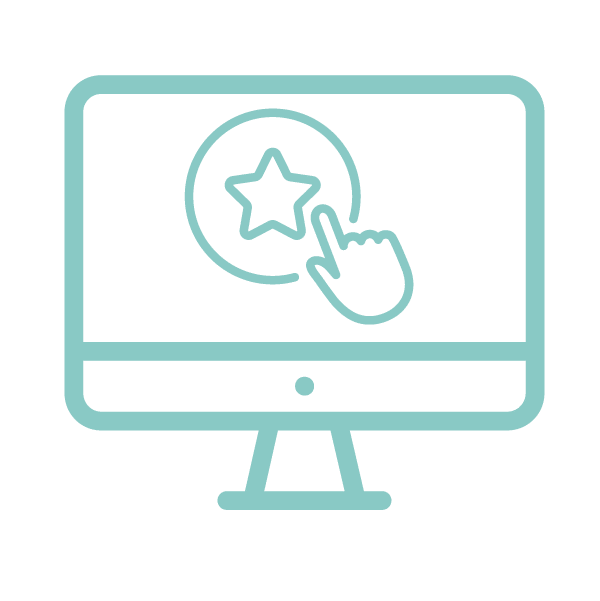 3. Points balance and online catalog access are provided via the website featuring client branding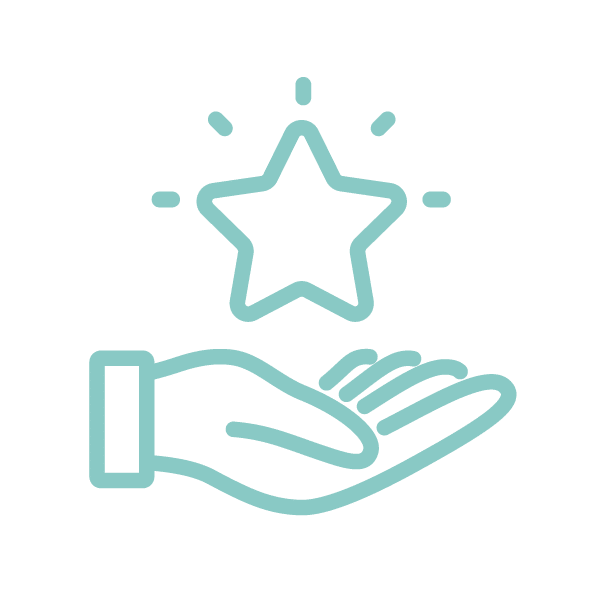 4. Winners redeem points for their choice of rewards, with nearly unlimited options
We love to send top performers on incentive trips. But did you know there are alternative reward options? Read why Rewarding You is the perfect alternative.
Give us a call or drop us a line, we'd love to chat.